Fansea Nansea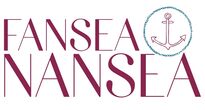 My name is Nancy and I've been making crocheted items for friends and family for many years. I finally decided to take the next step and sell some of my items online after people really pushed me to do so!
I've been crocheting for almost 17 years now and enjoy every minute of it. I take great pride in my craft and love seeing people enjoy what I make. I've always felt this was something special I could do.
I really hope you like what you see in my shop. If you have any question please don't hesitate to contact me. I love meeting my customers and discussing custom projects. So, don't be shy!
I hope you have a wonderful and blessed day.